We are thrilled to announce Better Together, the Denver Women's Chorus's long-awaited return to live performance!
Take a moment to meet Dr. Clelyn Chapin, DWC's new Artistic Director, hear about the upcoming January 2022 concert, and get a sneak peek behind the scenes of one of our rehearsals.  Click here to watch.
Better Together is a celebration of resiliency, community, and how we supported one another through the pandemic. Through a repertoire of contemplative, inspirational, energetic, and powerful selections, the 130+ member chorus will explore gratitude, loss, protests, and the sheer joy of finally being able to safely sing again.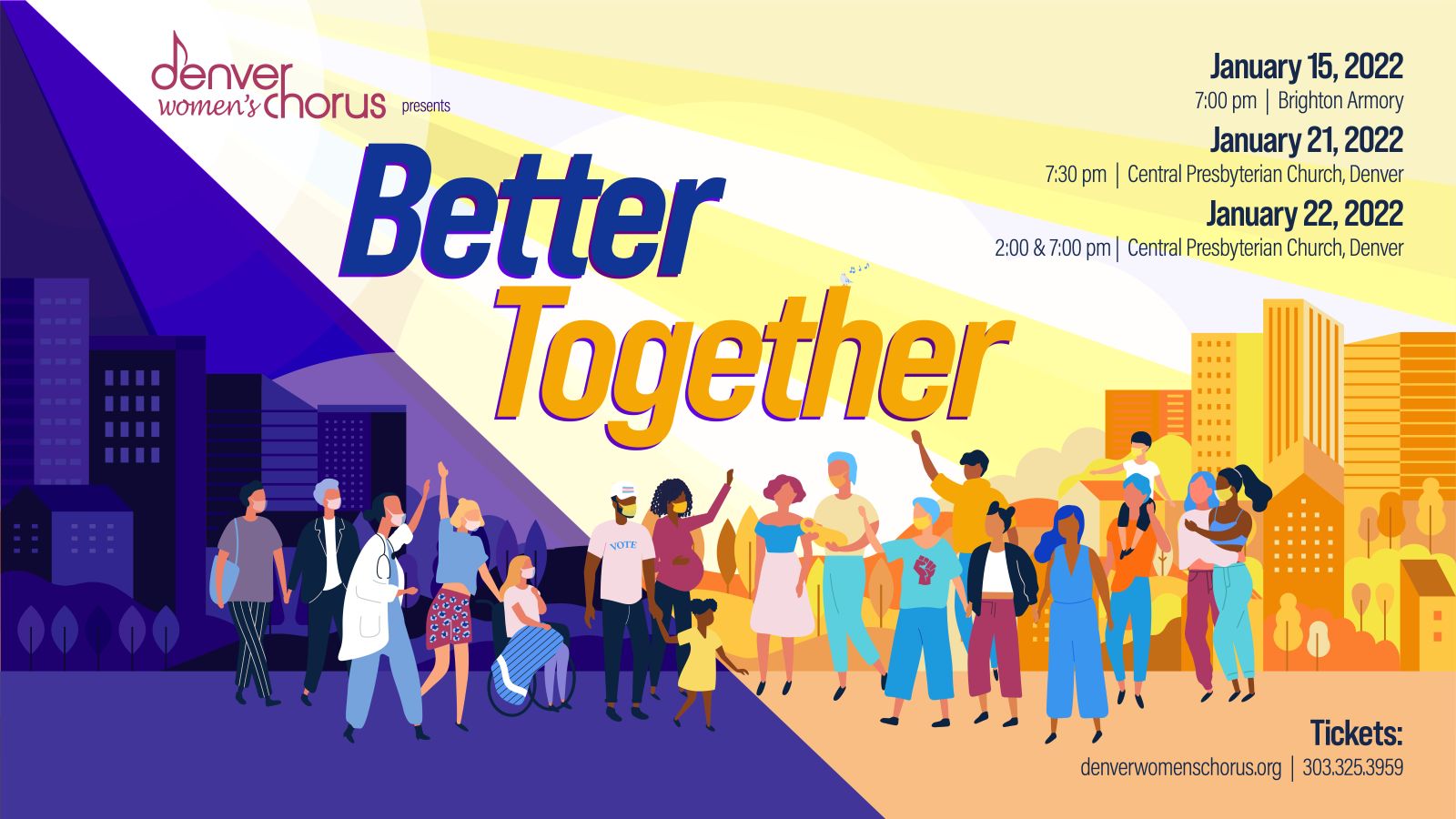 Click here for more information and to purchase tickets to one of our shows.
**********COVID-19 Protocol*************
The health and safety of all artists, members, and patrons remain our top priority. At present for our upcoming live season, all performances are requiring face masks and proof of full vaccination at the door. All performers, volunteers and staff are fully vaccinated and will be wearing masks for all events.
These safety protocols will be updated periodically in accordance with the RMAA COVID Task Force, CDC, state, and local recommendations regarding singing and performing in large groups. As such, all concerts and events are subject to change.
You may notice we have a new ticketing system this year, and, in an effort to be more sustainable, no paper ticket is needed! We will have your name at the venue. If you have any questions or problems, email
[email protected]
or call 303-325-3959. We'll walk you through any concerns.