We are so excited to finally reveal that Disney PRIDE in Concert, a musical celebration of LGBTQ life, love, family, and perseverance, is among the lineup of the Denver Gay Men's Chorus 2022-23 season!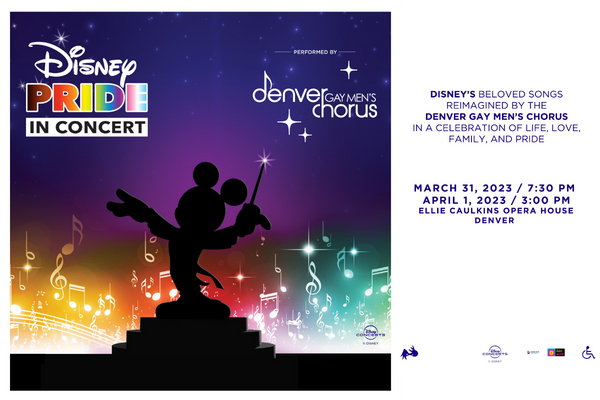 In a Colorado premiere, DGMC will be among the first choruses to present Disney PRIDE in Concert, on March 31 and April 1, 2023. The concert draws inspiration from Disney's beloved catalog of songs from iconic films including The Little Mermaid, The Lion King, and Mary Poppins to modern classics Coco, Zootopia, and Wreck-It Ralph and the magical music of Disney Parks. The concert event will feature a 25-piece orchestra, accompanied by choreography and visuals using assets from Disney's films and archives. 
"Disney movies and musicals have long resonated deeply in the LGBTQ community because they often mirror experiences in a society that hasn't always been welcoming," said James Knapp, Artistic Director and Managing Director, Denver Gay Men's Chorus. "The concert will showcase the individual meanings and connections from Disney's timeless and universal music. This collaboration with Disney Concerts, Inc. marks a Colorado premiere, and DGMC is among the only choruses to perform." 
Haul Out the Jolly — A kaleidoscope of classics, traditional, and pop favorites await audiences in DGMC's annual holiday show in December. Haul Out the Jolly will include JS Bach's Jauchzet Frohlocket, "Peace on Earth/The Little Drummer Boy," "The Chanukah Song (We Are Lights), "Rudolf the Red-nosed Reindeer," "Go Tell It on the Mountain," "Raise Your Glass," and a selection of Christmas camp audiences have come to treasure. Accompanied by a three-piece band and grand organ.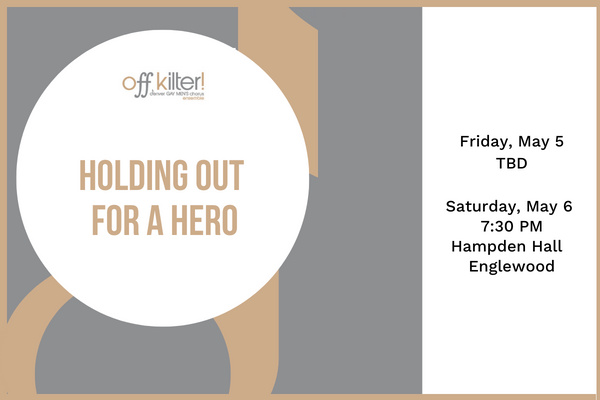 Holding Out for a Hero — In their first ever solo concert, DGMC's a cappella ensemble Off Kilter! will pay homage to their musical heroes, celebrating the iconic musicians of our time with new arrangements, choreographed numbers, and performances that will leave audiences stunned! In addition to the house band, each Off Kilter! member will perform a jaw-dropping solo by one of their musical heroes.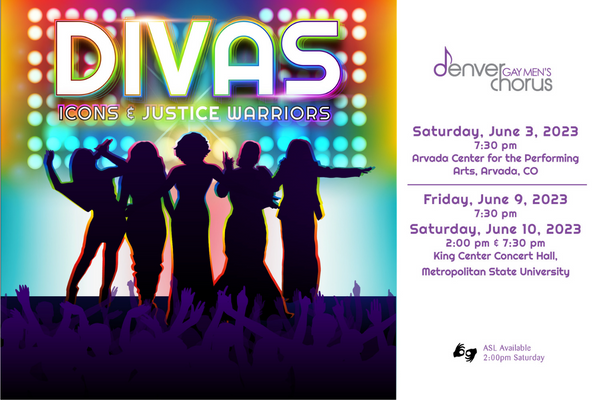 Divas: Icons and Justice Warriors — DGMC celebrates Pride month with Divas: Icons and Justice Warriors, a tribute to the music and performers of legendary women. From Billie Holiday to Lady Gaga, Barbara Streisand to J.Lo, and Judy Garland to Adele, these artists helped teach the gay community how to find their true selves and community.
Can't wait?  Purchase tickets today HERE.
If you buy today through Friday, August 18 at Noon MT receive 20% off in-person single tickets (use code REVEAL, all caps).  Season packages for in-person concerts are also 25% off through August 18 at Noon MT.  These are the lowest prices of the season!
Disney PRIDE will go on sale later this year.
Concerts begin at 7:30 pm nightly unless noted; Saturday dates include a matinee featuring ASL interpreters. Additionally, Saturday evening shows from Denver will be presented via live stream.
It's going to be a great season!
Onward!