We're excited to present a live-stream option for the Denver Choruses 2021-22 season! Friends and family from across the globe can now enjoy our talented singers and incredible ensembles.
As we have stated, RMAA and the Denver Choruses are following strict health safety guidelines. Masks are required for all ages, as is proof of COVID-19 vaccinations. If you are uncomfortable in an audience setting, feeling under the weather, or prefer to view from the couch, the live-stream option provides an opportunity for everyone to enjoy the show. If you are a ticket holder and prefer to switch to a streaming option, contact us at [email protected]. We're happy to assist.
 The Denver Gay Men's Chorus and Denver Women's Chorus live-stream events for December and January will be presented as follows: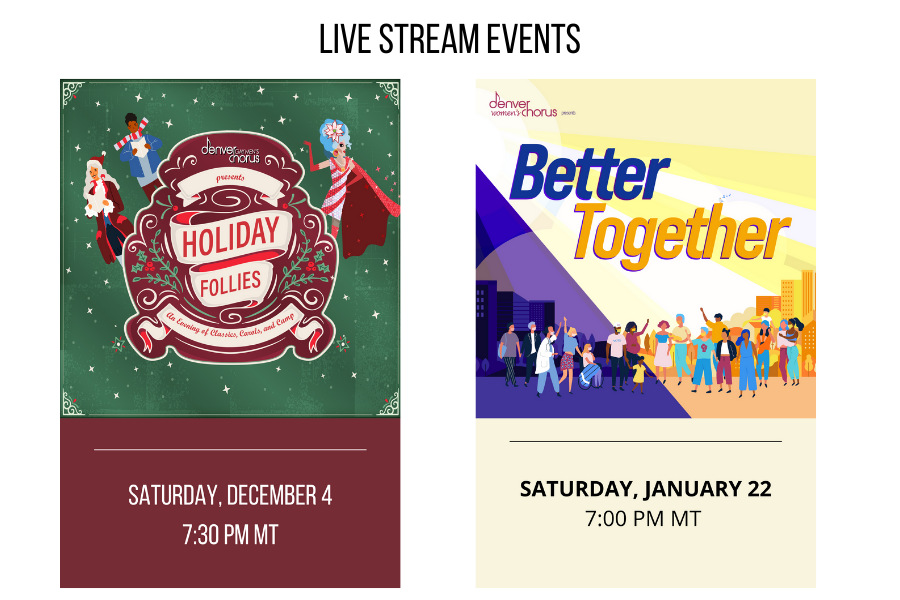 Tickets are on sale now at this link. Details on how to view are highlighted below as well as on the ticket sale page.
We're so happy to provide this opportunity and hope you can join us, whether in-person or online!